Water damage insurance claims can get messy in more than just your home. Today, we're talking about water damage insurance claims tips and how they can help you avoid losing money owed to you on your home insurance policy.
Notify Your Insurance Company Immediately After The Disaster Occurs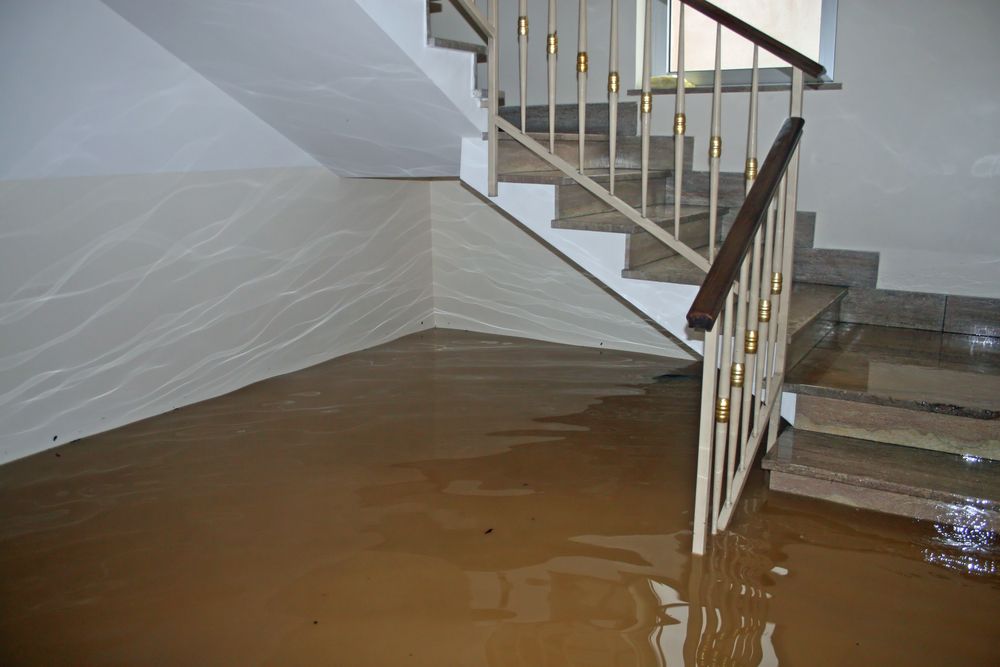 The first and most important tip is to notify your insurance company immediately after the disaster occurs and damage has taken place (assuming you and your family are safe, of course).
Most homeowners' insurance policies require the homeowner to give "prompt notice" to the insurer. If you fail to report a claim immediately after it occurs, or if you start removing and fixing things before reporting it to your insurance company, then your claim may not be fully honored.
Every insurance company in the world has a 24/7 claims reporting system. Use it, then proceed to the next tip.
Secure The Property And Prevent Additional Damage
Another common property insurance clause is that you're required to prevent further damage to your property. When water damage occurs, and you can do something to reduce the damage, then you should take that step (without endangering yourself, of course).
If your insurer finds that you could have reduced the damage had you taken a simple action, then your claim may be reduced. In other words, additional damage that occurs after you've reported the claim is not always covered by your insurer.
Some of the tips for reducing further water damage inside your home include:
-Removing any standing water
-Drying the affected area
-Boarding up doors or windows to prevent the ingress of water
-Removing property from the water to prevent further damage
While performing these tasks, keep in mind that you should throw away nothing, nor should you alter the scene until the insurance company's adjuster comes and inspects your property.
Take Photographs And Inventory
Make sure there's evidence of the damage that occurred to your property. After you've performed a basic cleanup and lockdown of the scene, take lots of photographs of all the damage that occurred. One of the most important things to remember when dealing with any type of insurance claim is to always have more evidence than you think you need. Remember to keep records of all communications between you and your insurer while you're at it.
Combine your photographs with a written inventory of lost or damaged property. This inventory should include:
-Description of the item
-Make and model number of the items
-Age of items
-Replacement cost of the item (which is the price it would cost to replace the item today, not what you paid for the item 10 years ago), and the item's real cash value (the value of the item at the time of the loss)
The more detailed you are with photographs and inventory, the better off you'll be.
Find Temporary Housing To Live In
Water damage can be nasty. It can lead to mold problems and structural issues. If your home's safety and security are compromised, then you may need to find temporary housing.
Your insurance company may provide you with an emergency fund. Feel free to use that to get a hotel for the night. However, if your home is going to be unlivable for a long period of time, then your insurer is likely responsible for paying for a comparable dwelling for the near future.
If your 3 bedroom, 4 bathroom, 2 car garage house experienced severe water damage, for example, then your insurer needs to provide temporary living arrangements in a similar dwelling.
Consider Hiring ClaimsMate To Get Past Red Tape
If your home has suffered serious water damage – like over $10,000 in damages – then a public adjuster may be worth the price. A public adjuster is a licensed professional who represents homeowners and business owners like you – not the insurance company.
In short, ClaimsMate knows the insurance industry comprehensively and will put that knowledge to work on your behalf. This can be the difference between having your water damage insurance claim fully covered – or missing out on tens of thousands' of dollars in compensation legally owed to you.