A Tennessee Public Adjuster Can Provide Expert Insurance Claim Help
Filing an insurance claim in Tennessee can be a hassle. You've already dealt with a catastrophe, and now you need to deal with your insurance company.
Today, many Tennesseans are taking a different approach. They hire a Public Adjuster to avoid the hassle of dealing with an insurance company and ensure that they get a fair settlement.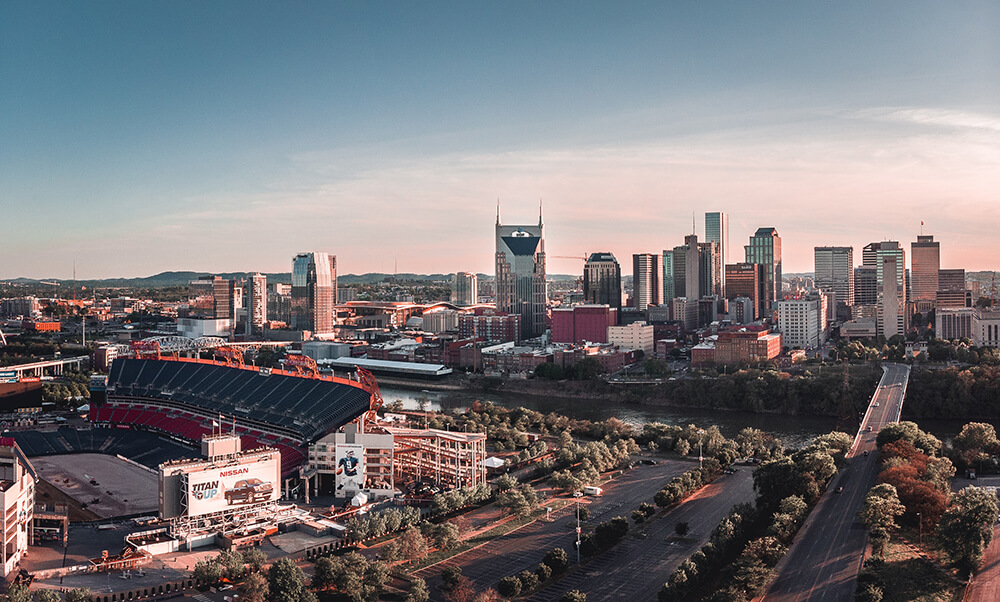 A public insurance adjuster negotiates with the insurance company on your behalf to obtain a better settlement. A public adjuster's job is to make the insurance company pays every dollar legally owed to you according to your insurance contract – nothing more and nothing less.
Public Adjusters are licensed by the state of Tennessee to help policyholders handle and negotiate insurance claims for property damage.
Finding reliable and trustworthy help with an insurance claim can prove to be quite difficult. After a disaster, like the devastating Tornadoes that struck Nashville on March 3, 2020, some contractors and Public Adjusters will go door to door offering their services. Sometimes it can be difficult in these times of need to know who to trust and who can really help.
At ClaimsMate, we've come up with a better solution. We have top quality, experienced public adjusters in Tennessee ready to help with your insurance claim. These public adjusters are based locally – so they understand the unique challenges Tennesseans face across the state.
Simply fill out some basic details about your claim and get in touch with a qualified Tennessee public adjuster to discuss the best options and how to get help for your insurance claim.
Schedule a Free Consultation
Or Call: (629) 200-6758
ClaimsMate is dedicated to helping all Tennessee residents dealing with property damage insurance claims, with highly-qualified local public adjusters that have the expertise needed to properly deal with insurance company adjusters and obtain fair settlements for residential home or commercial business insurance claims. These adjusters understand Tennessee's weather and unique environmental challenges. They often have connections with local insurance companies.
Most importantly, all ClaimsMate public adjusters have a proven track record of repeatedly winning higher claims for clients across the state.
When to Hire a Public Adjuster
Public adjusters typically work on cases where the disputed amount is greater than $10,000. The larger the disputed amount, the more you have to gain by hiring a public adjuster.
Public adjusters aren't paid by the hour. They don't require payment upfront. Instead, public adjusters in Tennesse work on a contingency basis, which means they only get paid after you accept your insurance company's settlement. Then, they receive a pre-arranged and agreed upon percentage of that final settlement.
At the end of the day, both you and your public adjuster come out ahead. You get a higher settlement, the public adjuster receives a portion of the settlement, and the insurance company pays what you are owed under the terms of your insurance policy contract so that you can make full repairs.
Get The Help You Deserve For Insurance Claims in Tennessee
ClaimsMate is here to help ensure that policyholders are treated fairly and receive the compensation they are owed with help from public adjusters across Tennessee. Initial consultations are free and getting in touch with a local public adjuster in your area is fast and easy. Simply fill out some basic details or give us a call to get started.
ClaimsMate's public adjuster service is available to residents of Nashville, Memphis, Chattanooga, Gatlinburg, Knoxville, and all smaller towns and cities across Tennessee.  Qualified public adjusters across the state of Tennessee are ready to help you with your claim.
How Public Adjusters Can Help Tennessee Residents
ClaimsMate users agree: the moment they hire a public adjuster, it feels like a weight has been lifted off their backs.
Public adjusters are certified professionals who have an in-depth knowledge of how insurance companies work. In fact, many of them used to work for insurance companies before "flipping" to work for the public.
When you hire a public adjuster, they'll look over your property damage and analyze your claim. Then, they'll pore over the contract you signed with your insurance company. Finally, they analyze the settlement offer made by the insurance company, then negotiate for a better settlement.
ClaimsMate is dedicated to providing the best insurance claim help with public adjusters in Tennessee. Whether you've recently lost property to the devastating forest fires in eastern Tennessee, or you're experiencing any other type of insurance dispute, ClaimsMate can help with an expert public adjuster in your local area. Request a free consultation today using our easy online form!