Hiring a public adjuster can be a lifechanging decision. For some ClaimsMate customers, hiring a public adjuster leads to a settlement that's up to 70% higher than the insurance company's initial offer.
If you feel your insurance company hasn't paid you an adequate amount of money according to the terms of your contract, then it's in your best interests to hire a public adjuster. Typically, you hire a public adjuster for disputes where the amount is greater than $10,000.
Locate a Rosenberg area Public Adjuster
Looking for a public adjuster in Rosenberg, Texas? ClaimsMate can help. We're a Texas-based public adjuster search service dedicated to connecting Texans – including Rosenberg residents – with the right claims adjuster for their unique case.
ClaimsMate's "secret" to success is our network of handpicked public adjusters located throughout the greater Houston area. You contact us by phone or online form, then we connect you with a qualified public adjuster with a proven track record of successful work.
Our goal is to connect you with the public adjuster who gives you the best possible chance of winning a higher settlement.
ClaimsMate in Rosenberg Texas
Local Rosneberg Public Adjusters
877-202-0204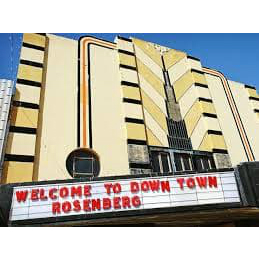 Finding the right Public Adjuster in Rosenberg
In a smaller town like Rosenberg, it can be difficult to find a public adjuster who understands your unique needs. When you work with nationwide adjuster companies, you're often assigned a faceless representative to handle your case.
With ClaimsMate, we work differently. First, our public adjusters are based in and around Houston. Many have helped your Rosenberg neighbors solve insurance disputes in the past. These public adjusters are handpicked, highly-qualified individuals with a proven track record of success.
Our local public claims adjusters have firsthand experience working with cases like yours. Whether it's a bad Texas windstorm, unpredictable hail damage, or flooding from the Brazos River, our Houston-based public adjusters understand the unique environmental challenges of Texas better than anyone.
Being based locally also gives insurance claims adjusters another advantage: they often have relationships – or at least experience dealing with local insurance agencies and their employees. This gives them an advantage during negotiations. At the very least, it makes them better-suited to the job than a nationwide provider.
Rosenberg, Texas is a fast-growing city just southwest of Houston. Home to around 35,000 people, the city is named after Swiss immigrant Henry Rosenberg, who became the first President of the Gulf, Colorado and Santa Fe Railway after moving to the area in 1843. The city is bordered to the north by the Brazos River.
There's a reason our customers feel like a weight has been lifted off their backs after they hire a public adjuster. The public adjuster does all the heavy lifting for you – from negotiating for a higher settlement to understanding every word in your contract, public adjusters in Rosenberg, TX are easy to find thanks to ClaimsMate.
Request your free consultation today by phone or through online form!
ClaimsMate Is Here To Help With Your Insurance Claim
ClaimsMate has a handpicked network of public adjusters located in the city of Houston and all surrounding communities. These locally-based public adjusters have a proven track record of winning higher settlements for clients. That's why we picked them.
When you request a public adjuster through ClaimsMate today, you get in touch with highly-qualified, locally-experienced agents in the greater Houston area. Instead of working with a faceless nationwide company, you work with locals who understand your unique experiences. Many of them have contacts with local insurers. Whether you're dealing with hail, wind, or flood damage, they've often dealt with claims like yours in the past.
ClaimsMate offers some major advantages over the competition, including:
•    Free Consultations for Every Client
•    Handpicked, Experienced Team of Houston-Area Public Adjusters
•    Always On Time
•    Proven Track Record of Earning Settlements Up to 70% Higher than the Initial Offer
•    Paid on a Contingency Basis (You Only Pay the Adjuster When You Approve the New Settlement Offer)
•    Work Tirelessly for You
The Importance Of Working With A Rosenberg Public Adjuster
The important thing to remember with public adjusters is that you're not dealing with some minor traffic violation. This isn't a speeding ticket. This is a major dispute that could mean the difference of tens of thousands of dollars in your bank account.
Another thing to remember is that many insurance companies offer their initial settlement based on the assumption that you'll hire a public adjuster and negotiate. Unfortunately, many homeowners accept this settlement offer. Insurance companies love these types of homeowners.
For all of these reasons reason, many local homeowners agree that it's in their best interests to hire a public adjuster.
To get in touch with a qualified expert adjuster in the Rosenberg area today, contact ClaimsMate over the phone or online. ClaimsMate offers free consultations to all customers. Don't get taken advantage of. Fill out our online form today and maximize your settlement offer.