Located just north of Houston, The Woodlands is home to over 100,000 people. Like other residents of the Houston area, residents of The Woodlands face unique environmental challenges – including storms, wind, rain, flooding, and more.
When disaster strikes, you file an insurance claim. Unfortunately, insurance companies aren't charities: they're for-profit businesses. Their goal is to pay you the lowest amount they're legally obligated to pay.
Locate a The Woodlands area Public Adjuster
That's why insurance companies will point out stipulations in your contract you never knew were there. They'll use terms like "wind driven rain" to weaken your claim. They'll do all of these things to make sure you get paid as little as possible.
Why don't you fight back by hiring a public adjuster?
Today, more and more homeowners across The Woodlands hire public insurance adjusters to negotiate with insurance companies on their behalf.
Many Houston-area insurance companies give you the initial settlement offer based on the assumption that you're going to negotiate for a higher settlement. That's why the first offer is so low. Unfortunately, many homeowners don't recognize this, and they simply take the initial settlement.
That's why ClaimsMate wants to help. ClaimsMate makes it easy to find a qualified public adjuster serving residents of The Woodlands.
ClaimsMate in The Woodlands Texas
Find A Public Adjuster in The Woodlands
877-202-0204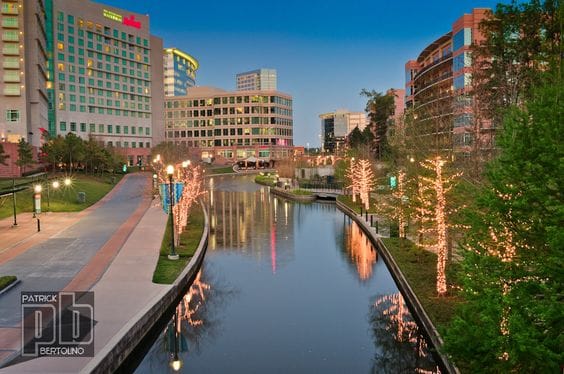 How Claims Adjusters From ClaimsMate Can Help
ClaimsMate is a Texas public adjuster service with a network of handpicked adjusters throughout the greater Houston area – including The Woodlands.
Call or fill out our email form today to request a free consultation with a local public adjuster. These public adjusters are based in the Houston area and have proven expertise handling your unique insurance claims. Whether it's flooding, fire, wind, or storm damage, we're confident we can connect you with a qualified public adjuster who knows what you're going through.
All ClaimsMate customers get free consultations. After that consultation, the public adjuster will negotiate with the insurance company on your behalf to push for a higher settlement offer.
Many of our customers in The Woodlands, TX agree: once you hire a public adjuster, it feels like an enormous weight has been lifted from your shoulders. When disaster strikes your home, the last thing you want to worry about is negotiating with your insurance company. ClaimsMate's public adjusters in The Woodlands have you covered.
The Woodlands is a master-planned community established in 1974. Located 28 miles north of Houston along I45, The Woodlands was originally established as a bedroom community for the city. The population has exploded with growth over the last 20 years, and several major corporations have established offices in the area – including Chevron, ExxonMobil, and Maersk Line. In 2000, the city was home to around 55,000 people. in 2010, the population was over 105,000.
Need to hire a public adjuster in The Woodlands, Texas? Contact ClaimsMate today to get friendly service from a locally-based company
Start Working With an Experienced Public Adjuster Today
ClaimsMate has a handpicked network of public adjusters located in the city of Houston and all surrounding communities. These locally-based public adjusters have a proven track record of winning higher settlements for clients. That's why we picked them.
When you request a public adjuster through ClaimsMate today, you get in touch with highly-qualified, locally-experienced agents in the greater Houston area. Instead of working with a faceless nationwide company, you work with locals who understand your unique experiences. Many of them have contacts with local insurers. Whether you're dealing with hail, wind, or flood damage, they've often dealt with claims like yours in the past.
ClaimsMate offers some major advantages over the competition, including:
•    Free Consultations for Every Client
•    Handpicked, Experienced Team of Houston-Area Public Adjusters
•    Always On Time
•    Proven Track Record of Earning Settlements Up to 70% Higher than the Initial Offer
•    Paid on a Contingency Basis (You Only Pay the Adjuster When You Approve the New Settlement Offer)
•    Work Tirelessly for You
Why You Need A Public Adjuster In The Woodlands
The important thing to remember with public adjusters is that you're not dealing with some minor traffic violation. This isn't a speeding ticket. This is a major dispute that could mean the difference of tens of thousands of dollars in your bank account.
Another thing to remember is that many insurance companies offer their initial settlement based on the assumption that you'll hire a public adjuster and negotiate. Unfortunately, many homeowners accept this settlement offer. Insurance companies love these types of homeowners.
For all of these reasons reason, many local homeowners agree that it's in their best interests to hire a public adjuster.
To get in touch with a qualified expert adjuster in The Woodlands area today, contact ClaimsMate over the phone or online. ClaimsMate offers free consultations to all customers. Don't get taken advantage of. Fill out our online form today and maximize your settlement offer.