Homeowners in Katy, Texas face unique challenges. When disaster strikes the city, you depend on your insurance company. Unfortunately, many Katy homeowners have been repeatedly disappointed by low settlement offers from their insurers.
That's why a growing number of homeowners in Katy and other Houston-area cities are turning to public adjusters. Public adjusters are qualified insurance professionals who fight for a higher settlement on your behalf. They analyze your policy, read every word of your contract, and then use this information to get the highest possible settlement offer.
Locate a Katy Texas area Public Adjuster
You see, many insurance companies give you a "lowball" initial settlement offer with the expectation that you'll negotiate. Unfortunately, many homeowners never negotiate. A public adjuster negotiates with your insurer on your behalf, then takes a small percentage of the final settlement offer only after you've accepted it.
Thanks to public insurance adjusters, residents of Katy have saved tens of thousands of dollars. But how do you find the perfect claims adjuster for your unique situation? That's where ClaimsMate can help.
ClaimsMate in Katy Texas
Find A Local Public Adjuster in Katy
877-202-0204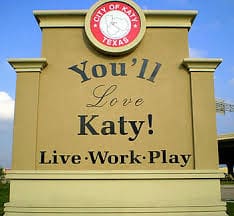 How ClaimsMate Helps With Your Insurance Claim
ClaimsMate is a Texas-based public adjuster search service with a handpicked network of Houston-area public adjusters. We have public adjusters who are either located in the city of Katy, Texas – or they serve Katy from surrounding communities.
Local expertise is particularly important when solving insurance disputes. When you work with a faceless nationwide public adjuster service, you miss out on local expertise. With ClaimsMate, you get public adjusters who may have worked with your neighbors to solve similar disputes. These public adjusters have experience earning higher settlement offers for clients in Katy and surrounding areas. Many have local contacts with insurance companies, or intimate knowledge of the laws, bylaws, and regulations around Katy.
Not sure if ClaimsMate is the right choice for you? All clients receive a free initial consultation. During this consultation, we'll explain possible courses of action for your claim and the best plan to proceed with your case. Then, you can decide whether or not you want to work with a public adjuster in Katy.
Like many Houston-area homeowners, homeowners in Katy face some unique challenges. Windstorms, flooding, hail, and other environmental challenges are all common. Settlers in the region have faced unique challenges since the 1800s, when a large, flood-prone creek ran through the region. Originally known as Cane Island, the area was popular among fur trappers.
The city of Katy was officially incorporated in 1945, although it had been a prosperous community since the early 1900s, when the MKT Railroad first came through the area. In 1966, Katy experienced another surge in growth as Interstate 10 established easy access to and from the city of Houston. Today, the city of Katy is officially home to around 16,000 people, although the greater Katy area has a population close to 300,000.
Whether you're new to the area or you've lived here for decades, you owe it to yourself to protect your most valuable investment. When disaster strikes your home, and you want to avoid being lowballed by your insurance company, contact ClaimsMate and learn why Katy homeowners depend on public claims adjusters to maximize their settlement offers.
Why You Need a Public Adjuster in Katy
The important thing to remember with public adjusters is that you're not dealing with some minor traffic violation. This isn't a speeding ticket. This is a major dispute that could mean the difference of tens of thousands of dollars in your bank account.
Another thing to remember is that many insurance companies offer their initial settlement based on the assumption that you'll hire a public adjuster and negotiate. Unfortunately, many homeowners accept this settlement offer. Insurance companies love these types of homeowners.
For all of these reasons reason, many local homeowners agree that it's in their best interests to hire a public adjuster.
To get in touch with a qualified expert adjuster in the Katy area today, contact ClaimsMate over the phone or online. ClaimsMate offers free consultations to all customers. Don't get taken advantage of. Fill out our online form today and maximize your settlement offer.