Is your insurance company refusing to pay out? Are they delaying the case, or giving you an unreasonably low offer? Even in a small town like Tomball, Texas, you can't escape from the headaches of dealing with an insurance company.
That's why public adjusters can help. ClaimsMate is a Texas-based public adjuster search service that connects residents of Tomball – and other parts of greater Houston– with well-qualified public adjusters in your local area.
Locate a Tomball Texas area Public Adjuster
After filing a request through our convenient online form, we search our handpicked network for your perfect public adjuster. You get a local public adjuster who understands your unique situation and wants to maximize your settlement offer from the insurance company. In fact, that public adjuster may be from Tomball – or at least a nearby city.
When you work with a local public adjuster, you avoid the annoyance of dealing with a faceless nationwide company. You get someone with local knowledge who has dealt with insurance claims like yours in the past. In fact, we pick your claims adjuster based on their experience dealing with your specific type of case – so whether you're dealing with flooding, fire damage, or tornado damage, you get someone who understands your unique needs.
ClaimsMate in Tomball Texas
Experienced Tomball Public Adjusters
877-202-0204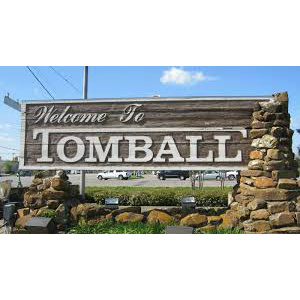 Should You Hire a Public Adjuster in Tomball, Texas?
Typically, homeowners hire a public adjuster for cases where they have a dispute worth more than $10,000. If you believe your property was worth a certain amount of money, and your insurance company disagrees, then you have an expensive problem that needs to be solved.
With ClaimsMate, you get to speak with your public adjuster during a free consultation before you sign any paperwork. During this stress-free, no-obligations consultation, you can learn more about how a public adjuster can help your case.
Once you hire the adjuster, he or she will immediately get to work on your case, negotiating with the insurance company on your behalf. The ultimate goal is to get a higher settlement offer from your insurer. Hiring a public adjuster can get you a settlement that's 70% higher, on average, than your insurer's initial offer. In fact, many insurers deliberately give you a low offer with the assumption that you're going to hire a public adjuster.
In any case, a claims adjuster is a certified, experienced professional who has intimate knowledge of how the insurance industry works. He or she knows the types of stipulations insurers put in their contracts – and they know how to negotiate those stipulations in your favor.
ClaimsMate clients all tell us a similar thing: the moment they hire a public adjuster, it feels like a painful weight has been taken off their shoulders. Instead of dealing with your insurance company, you let the adjuster do all the hard work for you.
ClaimsMate's public adjusters typically work on a contingency basis, which means they don't charge clients any fees until you accept the settlement. Then, they'll charge a small, pre-arranged fee (typically 5% to 10% of your final settlement).
Request your free consultation today to get in touch with qualified public adjusters in Tomball, Texas.
Get Help From An Experienced Public Adjuster Today
ClaimsMate has a handpicked network of public adjusters located in the city of Houston and all surrounding communities. These locally-based public adjusters have a proven track record of winning higher settlements for clients. That's why we picked them.
When you request a public adjuster through ClaimsMate today, you get in touch with highly-qualified, locally-experienced claims adjusters in the greater Houston area. Instead of working with a faceless nationwide company, you work with locals who understand your unique experiences. Many of them have contacts with local insurers. Whether you're dealing with hail, wind, or flood damage, they've often dealt with claims like yours in the past.
ClaimsMate offers some major advantages over the competition, including:
•    Free Consultations for Every Client
•    Handpicked, Experienced Team of Houston-Area Public Adjusters
•    Always On Time
•    Proven Track Record of Earning Settlements Up to 70% Higher than the Initial Offer
•    Paid on a Contingency Basis (You Only Pay the Adjuster When You Approve the New Settlement Offer)
•    Work Tirelessly for You
Your Insurance Claim Is Important
The important thing to remember with public adjusters is that you're not dealing with some minor traffic violation. This isn't a speeding ticket. This is a major dispute that could mean the difference of tens of thousands of dollars in your bank account.
Another thing to remember is that many insurance companies offer their initial settlement based on the assumption that you'll hire a public adjuster and negotiate. Unfortunately, many homeowners accept this settlement offer. Insurance companies love these types of homeowners.
For all of these reasons reason, many local homeowners agree that it's in their best interests to hire a public adjuster.
To get in touch with a qualified expert adjuster in the Tomball Texas area today, contact ClaimsMate over the phone or online. ClaimsMate offers free consultations to all customers. Don't get taken advantage of. Fill out our online form today and maximize your settlement offer.