Finding the right public adjuster in Sealy, Texas isn't always easy. ClaimsMate wants to help. ClaimsMate is a Texas-based public adjuster search service available throughout the Houston metropolitan area – including Sealy, TX.
Locate a Sealy area Public Adjuster
Sealy may be 50 miles west of downtown Houston, but it's legally considered within the Houston metropolitan area. Today, ClaimsMate has public adjusters based in and around the Sealy area ready to serve your unique needs.
Texas weather can be crazy. Summer storms can wreak havoc on your house. When disaster strikes, you trust your insurance company to be there. Unfortunately, many Sealy residents have been disappointed by their insurance company in recent years. Insurance companies may drag their feet when processing your claim, for example, or they might offer you an amount that's significantly lower than you were expecting.
When these things happen, it's important that you fight back. Thanks to ClaimsMate, fighting back has never been easier. We make it easy to hire a qualified public adjuster who understands your unique needs.
Fill out our online form today to get in touch with a local public adjuster. Public adjusters offer a free initial consultation where you can discuss the details of your case. Furthermore, more public adjusters work on a contingency basis – so you only pay when you've accepted your insurance company's new settlement offer.
A good public adjuster can negotiate a settlement offer that's up to 70% higher than the original offer from your insurance company. That could mean thousands of dollars more in your pocket.
ClaimsMate in Sealy Texas
Contact A Local Sealy Public Adjuster
877-202-0204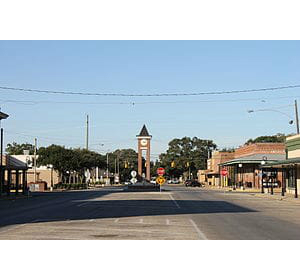 How Public Adjusters Can Help in Sealy Texas
Sealy is home to about 6,000 people. Located west of Houston, the city was created when the neighboring town of San Felipe sold the land to a railroad company in 1879. The city was named after a majority stock holder of that railway – George Sealy. And yes, the Sealy Mattress Company was originally launched in Sealy, TX (the company was founded by a local cotton gin builder named Daniel Haynes).
When should you hire a public adjuster in Sealy? Typically, you hire a public adjuster when you have a dispute with your insurance company worth over $10,000. You may also choose to hire a public adjuster if you feel the insurance company is practicing in bad faith – say, if they're delaying your claim, or if they denied your claim without a good reason.
ClaimsMate makes it easy to hire public adjusters in Sealy, Texas. As a Texas-based business, ClaimsMate has a network of handpicked public insurance adjusters based in and around the greater Houston area. These local adjusters understand the unique challenges faced by people in Sealy – so whether you're dealing with hail damage or a house fire, we'll get public adjusters competing for your business.
Use our online form to sign up for a free initial consultation with a claims adjuster in Sealy, Texas!
Get In Touch With An Experienced Public Adjuster Today
ClaimsMate has a handpicked network of public adjusters located in the city of Houston and all surrounding communities. These locally-based public adjusters have a proven track record of winning higher settlements for clients. That's why we picked them.
When you request a public adjuster through ClaimsMate today, you get in touch with highly-qualified, locally-experienced agents in the greater Houston area. Instead of working with a faceless nationwide company, you work with locals who understand your unique experiences. Many of them have contacts with local insurers. Whether you're dealing with hail, wind, or flood damage, they've often dealt with claims like yours in the past.
ClaimsMate offers some major advantages over the competition, including:
•    Free Consultations for Every Client
•    Handpicked, Experienced Team of Houston-Area Public Adjusters
•    Always On Time
•    Proven Track Record of Earning Settlements Up to 70% Higher than the Initial Offer
•    Paid on a Contingency Basis (You Only Pay the Adjuster When You Approve the New Settlement Offer)
•    Work Tirelessly for You
Why You Need a Public Adjuster in Sealy
The important thing to remember with public adjusters is that you're not dealing with some minor traffic violation. This isn't a speeding ticket. This is a major dispute that could mean the difference of tens of thousands of dollars in your bank account.
Another thing to remember is that many insurance companies offer their initial settlement based on the assumption that you'll hire a public adjuster and negotiate. Unfortunately, many homeowners accept this settlement offer. Insurance companies love these types of homeowners.
For all of these reasons reason, many local homeowners agree that it's in their best interests to hire a public adjuster.
To get in touch with a qualified expert adjuster in the Sealy area today, contact ClaimsMate over the phone or online. ClaimsMate offers free consultations to all customers. Don't get taken advantage of. Fill out our online form today and maximize your settlement offer.