Alvin is technically part of the Houston metropolitan area – although it's located far enough from the city to feel like it has its own unique character. With a population of around 25,000 people, Alvin is best-known in Texas for being home to Baseball Hall of Famer Nolan Ryan.
Today, Alvin homeowners struggle with the same insurance disputes we see all across Texas: today, many insurance companies in Alvin will give you a low initial settlement offer.
Locate an Alvin area Public Adjuster
Insurance companies give low settlement offers for two reasons:
Reason 1) Because insurance companies are for-profit organizations that want to make as much money as possible
Reason 2) Because insurance companies expect you to negotiate for a higher settlement offer
Because of both of these reasons, Alvin residents are increasingly turning towards public adjusters for help. Public adjusters are certified professionals who can negotiate with your insurance company on your behalf to earn a higher settlement offer. Thanks to public adjusters, you can earn a settlement that's up to 70% higher than the one initially offered. When you're dealing with a home insurance case, that can add up to a lot of money.
ClaimsMate in Alvin Texas
Find Alvin Public Adjusters
877-202-0204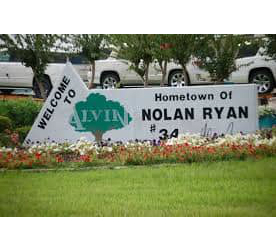 How ClaimsMate is Helping Alvin Residents
ClaimsMate is a Texas-based public adjuster search service available throughout the greater Houston area – including Alvin, TX. ClaimsMate makes it easy to get in touch with the right public adjuster for your case.
When you're dealing with mold damage in your home, you don't want to hire a public adjuster who specializes in fire damage. You also want to hire a public adjuster who gives you the best possible chance of maximizing your settlement offer.
At ClaimsMate, we've done all of the hard work for you. We've meticulously combed through public adjusters in Alvin and the greater Houston area to find the ones that give our clients the best possible chance of success. We handpick each public adjuster based on their track record. If that public adjuster has a proven ability to win higher settlements for clients, then we want that public adjuster on our team.
We believe local experience gives you the best possible chance of winning a higher settlement offer. Locals understand the unique weather conditions in Alvin. They know the local insurance companies that serve Alvin. In fact, local public adjusters may have firsthand experience dealing with these exact insurance companies – so they know how to gain the best possible settlement for clients like you
Service is now available across Alvin and surrounding areas. Whether you live west or east of Gordon Street, north or south of Highway 6, ClaimsMate has made it easy for Alvin residents to get in touch with highly-qualified public adjusters based in the local area. Request your free consultation today.
Work With An Experienced Public Adjuster Today
ClaimsMate has a handpicked network of public adjusters located in the city of Houston and all surrounding communities. These locally-based public adjusters have a proven track record of winning higher settlements for clients. That's why we picked them.
When you request a public adjuster through ClaimsMate today, you get in touch with highly-qualified, locally-experienced agents in the greater Houston area. Instead of working with a faceless nationwide company, you work with locals who understand your unique experiences. Many of them have contacts with local insurers. Whether you're dealing with hail, wind, or flood damage, they've often dealt with claims like yours in the past.
ClaimsMate offers some major advantages over the competition, including:
•    Free Consultations for Every Client
•    Handpicked, Experienced Team of Houston-Area Public Adjusters
•    Always On Time
•    Proven Track Record of Earning Settlements Up to 70% Higher than the Initial Offer
•    Paid on a Contingency Basis (You Only Pay the Adjuster When You Approve the New Settlement Offer)
•    Work Tirelessly for You
Why You Need a Public Adjuster in Alvin
The important thing to remember with public adjusters is that you're not dealing with some minor traffic violation. This isn't a speeding ticket. This is a major dispute that could mean the difference of tens of thousands of dollars in your bank account.
Another thing to remember is that many insurance companies offer their initial settlement based on the assumption that you'll hire a public adjuster and negotiate. Unfortunately, many homeowners accept this settlement offer. Insurance companies love these types of homeowners.
For all of these reasons reason, many local homeowners agree that it's in their best interests to hire a public adjuster.
To get in touch with a qualified expert adjuster in the Alvin area today, contact ClaimsMate over the phone or online. ClaimsMate offers free consultations to all customers. Don't get taken advantage of. Fill out our online form today and maximize your settlement offer.