Experiencing a disaster is one of the most difficult things most people will face in their lives. Unfortunately, dealing with your insurance company after the disaster can make everything much worse.
Insurance companies aren't charities: their goal isn't to give away money. Their goal is to make money from policyholders like you. When you deal with damages from a wind storm, flood, tornado, or fire, it's in your insurance company's best interest to pay you as little as they're legally obligated.
Locate a Sevierville area Public Adjuster
Most insurance companies in Sevierville, Tennessee do exactly that. They offer you a low initial settlement offer. If you've just lost everything you own, then a low settlement offer isn't good enough. You need to fight for your property, and that's why many Sevierville and Sevier County residents choose to hire a public adjuster.
Sevierville is served by public adjusters across Eastern Tennessee. Being close to the mountains, Sevierville and surrounding areas can experience a wide range of natural disasters and other unexpected sources of property damage. Thousands of Sevier County homes were damaged during the wildfires of November 2016, sending homeowners across the region scrambling for a good public adjuster.
ClaimsMate in Sevierville Tennessee
Find A Public Adjuster in Sevierville
865-999-0098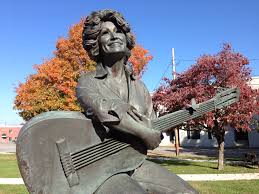 How Sevierville Public Adjusters Help You
A good public adjuster takes an enormous weight off your back. The moment you hire a public adjuster, the adjuster begins negotiating with your insurer on your behalf. They analyze your contract, look at your claim, and talk to your insurance company to ensure you're getting a fair settlement offer.
Without a public adjuster, Sevierville residents can feel forced to accept their insurance company's offer. Unfortunately, that means policyholders like you miss out on thousands – even tens of thousands – of dollars.
Public adjusters are experts who specialize in understanding insurance coverage. They have an in-depth, firsthand knowledge of the insurance industry. After all, many of them actually worked for local insurance companies around Sevierville before switching to the "other side".
Take a read through your insurance contract. Do you understand everything inside that contract? Probably not. That's how a public adjuster can help. They provide expert guidance, taking a load off your shoulders while negotiating with the insurance company on your behalf.
How ClaimsMate Works
ClaimsMate is a no-cost service that connects you with public adjusters in Sevierville and surrounding areas. We're available all across Tennessee. All you need to do is enter your basic contact information into the online form, and we'll get local public adjusters competing for your business.
We're picky about our public adjusters. That's why we pick each public adjuster by hand. We look at their skills and experience. Most importantly, we look at their track record of winning higher settlement offers for clients.
Finally, if that public adjuster meets our strict criteria, we add them to our handpicked network.
What does that mean for you? It means that when you request a quote through ClaimsMate, you're getting quotes from some of the most-qualified insurance adjusters in Sevierville, Tennessee.
Best of all, there's no obligation on your end! If you like the quotes offered to you, then that's great! if not, then there's no obligation from your side. It's a risk-free system.
Request your quote today and get in touch with some of the best public adjusters in Sevierville, Tennesse