Located in the heart of Appalachia, Zion Grove is a small community of a few hundred people just 15 minutes away from Gatlinburg. The hilly area is filled with picturesque vacation homes and resort communities surrounded by unspoiled forests.
In November 2016, Zion Grove, Gatlinburg, Pigeon Forge, and surrounding Sevier County communities were devastated by some of the worst wildfires in Tennessee history. These fires have left many Zion Grove homeowners struggling to deal with their insurance companies.
Locate a Zion Grove area Public Adjuster
After a natural disaster like a forest fire, local insurers may need to pay out billions of dollars in settlements. It's in their best interests to pay homeowners as little as they're legally obligated. Obviously, insurance companies aren't charities: they need to make money somehow, and the best way to do that is to limit their insurance payouts to policyholders like you – even if your claim is perfectly legitimate and justified.
If you're a Zion Grove homeowner, then that's not okay: your home may be your biggest investment. Whether you own vacation property in the region or you live here, you need to fight for a higher insurance settlement.
With the help of ClaimsMate and its team of Zion Grove public adjusters, you can do exactly that.
ClaimsMate in Zion Grove Tennessee
Find Public Adjusters in Zion Grove
865-999-0098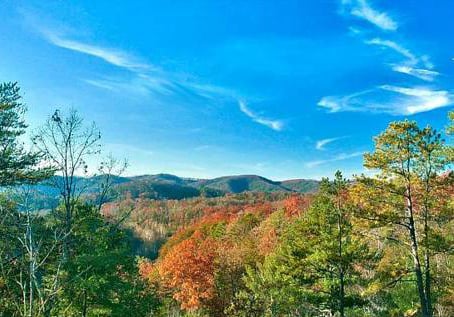 How to Find Public Adjusters in Zion Grove Using ClaimsMate
ClaimsMate is a no-cost quote request service serving the community of Zion Grove and all surrounding parts of Sevier County. We can help you find an honest public adjuster quickly – and at the right price.
Our no-cost, no-obligation service starts by entering your basic contact data into our online form. Then, our team of public adjuster experts will get to work finding qualified public adjusters serving Zion Grove, Tennessee.
Yes, even in small communities like Zion Grove, you can find qualified public adjusters serving the area. Many of these professionals are locals with a unique understanding of the area. They know the unique challenges faced by area residents, and they understand how to deal with local insurance companies.
If you want a higher settlement offer, then it's in your best interests to hire a public adjuster. Typically, Tennesseans hire a public adjuster when the disputed settlement amount is $10,000 or more. Public adjusters get paid based on a percentage of your final payout. When more money is at stake, you have more to gain from hiring a public adjuster.
Find the Best Public Adjusters in Zion Grove and Sevier County
ClaimsMate has a handpicked network of public adjusters serving Eastern Tennessee, including all parts of Sevier County and Zion Grove.
This network of local insurance adjusters has a proven track record of winning higher insurance settlements for clients. They've repeatedly demonstrated their competence at solving insurance disputes. They're honest, certified individuals who take pride in what they do.
When you submit a quote request through Zion Grove, you can get quotes from many of these public adjusters. You enter your contact information, and we'll respond by delivering fast information about