Do you have a dispute with your insurance company? Did they send you a lowball offer? If so, then hiring a public adjuster can be a life changing decision. Today, a growing number of Houston residents are hiring claims adjusters.
It's the adjuster's job to represent you against your insurance company. The public adjuster knows the industry better than virtually anyone. In fact, most public adjusters worked for insurance companies before switching to "the other side" to represent the public.
ClaimsMate wants to connect you with the right public adjuster in Houston. Confused by the number of choices out there? Want to make sure you're getting the public adjuster with the best track record? ClaimsMate will connect you with Houston-area public adjusters who specialize in whatever unique situation you're dealing with.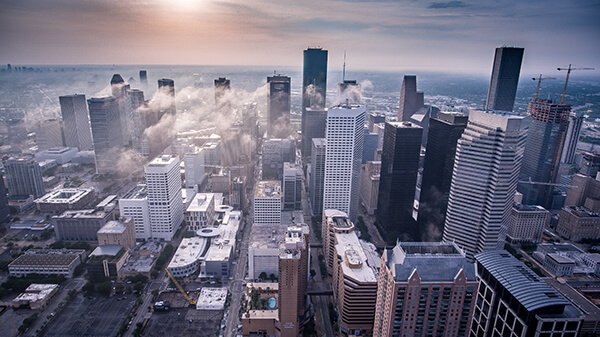 Some of the advantages of working with ClaimsMate include:
Find the Best Local Public Adjusters: Nationwide public adjusters don't understand the local environment. Our network consists of Houston-area public adjusters. These adjusters often have first-hand experience with local insurance companies. They also have experience with the types of storms, floods, and damages Houston-area homeowners typically experience.
Save Money: Public adjusters can help you save an enormous amount of money. If an insurance company is trying to shortchange you, ClaimsMate can help you defend yourself.
24/7 Phone Support: Need to hire a claims adjuster in Houston immediately? ClaimsMate staffs its phones 24 hours a day, 7 days a week – so we can get started on your insurance claim as quickly as possible.
Work with Your Schedule: The days following a disaster or insurance claim are complicated and busy. We get it. That's why we're happy to work with your schedule.
How Do Houston Public Adjusters Work?
Public adjusters are qualified professionals who specialize in insurance claims.
Have you ever read through your insurance policy word-by-word? There's a lot of weird language inside. A public adjuster is a specialist who understands insurance contracts better than just about anyone.
Public adjusters work for you – not the insurance company. Typically, your insurance company will hire its own adjuster to handle your case. That person's job is to adjust the claim in favor of your insurance company. Your own public adjuster, on the other hand, will adjust the claim in your favor.
It's not always in your best interest to hire a public adjuster. Typically, they only work on claims where a large amount of money is being disputed – say, over $10,000.
What to Expect from your Public Adjuster in Houston
After hiring a public adjuster, many customers agree that it feels like a load has been taken off their backs. A public adjuster will immediately go to work analyzing your claim and dissecting your insurance contract. The adjuster will use this information to determine the amount you're legally owed according to Texas law.
Then, the public adjuster will negotiate with your insurance company to push for the maximum possible compensation. The public adjuster does all of the negotiating on your behalf. You don't need to be there.
Once the negotiations are complete, your public adjuster will take a small cut of the final settlement – typically 5 to 10%. This is discussed and outlined upfront. Aside from this fee, public adjusters do not typically charge anything else for their services.
Hire a Houston public adjuster with ClaimsMate today and take a load off your shoulders.
Service Locations: