ClaimsMate is Texas's leading public adjuster resource and search service. Our network consists of licensed, experienced public adjusters based in small communities and large cities across the state. Today, we provide no-cost public adjuster search services to residents of McAllen, Texas and all surrounding communities. Whether you're in McAllen, Edinburg, Weslaco, or any other nearby community, you can utilize ClaimsMate to find the perfect public adjuster for your unique needs.
If you need help with an insurance claim in McAllen for recent flooding, storm damage, water damage, fire damage or any other disaster, ClaimsMate is here to help.
Locate a McAllen area Public Adjuster
Hiring a public insurance adjuster in McAllen, TX might be one of the best decisions you make. A good public adjuster can increase your insurance payout by up to 70%. That means you can earn a payout up to 70% higher than the one initially offered by your insurance company. It means more money in your pocket at a time when you need it most.
ClaimsMate in McAllen Texas
Find Public Adjusters in McAllen
281-231-9242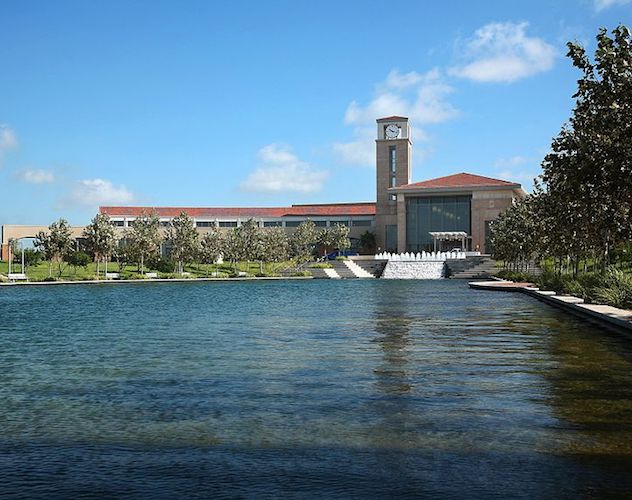 Photo: Joel Pacheco CC BY-SA 4.0
What A Good Public Adjuster Does To Help With Your Claim
A public adjuster's goal is simple. A good public adjuster doesn't want to take advantage of your insurance company. Instead, the adjuster simply fights to ensure you get the maximum compensation according to the terms of your insurance policy. You signed a contract with your insurance company. Your insurance company is legally required to honor that contract. However, not all insurance companies operate in good faith. Some insurance companies use loopholes, stipulations, fine print, and other tactics to avoid paying customers.
If your insurance company is dragging its feet or denying your claim, then it may be time to hire a public adjuster. Simply fill in the form this page to get connected with a licensed expert public adjuster in McAllen, Texas in minutes. Our no-cost search service is available to all insurance policyholders in the greater McAllen, TX area.
When to Hire a Public Adjuster in McAllen Texas
Typically, a policyholder will hire a public adjuster when they have a claim totaling more than $10,000 in losses. If you've recently experienced a devastating flood, water damage, fire, hailstorm, tornado, wind damage, or other incident, for example, then you might be eligible to receive a large insurance payout. In this situation, hiring a public loss adjuster may be a smart decision. In exchange for a small, pre-arranged fee, a public adjuster will maximize your insurance payout and ensure you get treated fairly by your insurance company.
Most public adjusters in McAllen work on a contingency basis. They only charge a fee when you accept the final offer from your insurance company. At this point, the adjuster charges a small percentage of the final settlement. This fee is always discussed upfront. In many cases, this is the only fee charged by your public adjuster.
How ClaimsMate Adjusters Can Help
A public adjuster can manage the entire insurance claim process on your behalf. Some home and business owners hire a public adjuster immediately after an incident, for example. You're paying a qualified professional to manage your claim from beginning to end.
In other situations, McAllen policyholders hire public adjusters when their claim has been denied by their insurance company, or if you feel the insurance company has given you a disappointing offer.
Protect yourself against greedy insurance companies. Find a licensed public adjuster in McAllen, TX today in minutes. Just fill out the form at the bottom of this page for more information.