Easily find a qualified, expert public insurance adjuster in Alice Texas to assist with an insurance claim. At ClaimsMate, we maintain a network of qualified public adjusters located across the state of Texas. Today, our coverage area officially includes all of Alice, TX and surrounding communities within Jim Wells County. Whether you're filing a homeowner's insurance claim, a commercial property insurance claim, or any other type of insurance claim, it may be in your best interests to hire a public adjuster in Alice, Texas.
Locate an Alice area Public Adjuster
How ClaimsMate Helps With Local Public Adjusters
At ClaimsMate, we serve large cities and small communities across the state of Texas and provide a no-cost search service. You can enter your contact information on this page to get started. We'll then help you get connected with a public adjuster that is the best match for your claim in Alice, TX. Schedule a free consultation with the public adjuster to discover how they can help your insurance claim. A public insurance adjuster can provide a payout that's much higher than the one initially offered by your insurance company.
Now, finding a public adjuster in Alice that can properly handle adjusting your claim doesn't have to be difficult. Our handpicked, licensed adjusters have a proven track record of helping Texans manage their insurance claims. We strive to connect searchers with public adjusters who are qualified in their unique claims – whether it's a hailstorm claim, flooding, fire damage, windstorm damages, or any other incident. No matter what type of insurance claim you're dealing with, you can depend on ClaimsMate to find the perfect public adjuster for your situation.
ClaimsMate in Alice Texas
Hire A Public Adjuster in Alice Texas
281-231-9242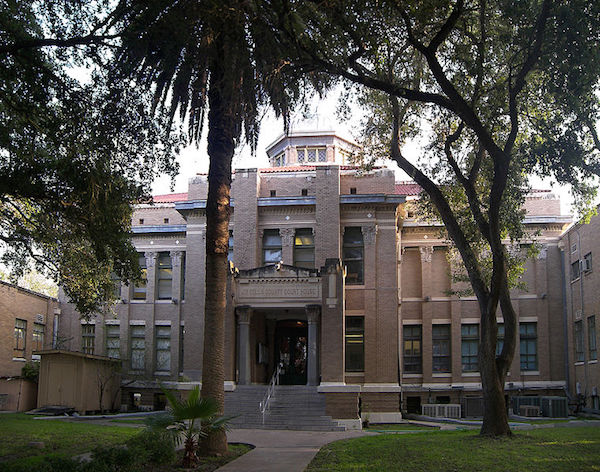 Photo: Larry D. Moore CC BY-SA 3.0
When to Hire a Public Adjuster in Alice Texas
Public adjusters can help home and business owners maximize payouts from their insurance company. However, public adjusters can't be expected to work for free. Public adjusters charge on a contingency basis, which means they don't get paid until after you accept the final settlement from your insurance company. At this point, the public adjuster charges a pre-arranged agreed upon fee, that is typically a small percentage of the total settlement. In most cases, this is the only fee charged by the public adjuster.
Because public adjusters work on a contingency fee basis, many adjusters only accept cases where losses total more than $10,000. Typically, you only hire a public adjuster for larger insurance claims – like cases where you've experienced major property damage.
Some Alice, TX home and business owners hire a public adjuster after there is a dispute with their insurance company. The company might be refusing to honor your claim, for example, or they might be dragging their feet on certain parts of your insurance policy or showing signs of acting in bad faith. In these situations, a public adjuster can help to negotiate with your insurance company to maximize your payout.
Alternatively, some public adjusters can manage your claim from beginning to end. They can take over all aspects of your insurance claim. You can gain a huge sense of relief while depending on a skilled professional to handle the intricacies of the insurance claim process and maximize your insurance settlement.
If you're ready to get a fair insurance settlement or just need help with handling an insurance claim, then fill out the form on this page. We'll connect you with a licensed public adjuster in Alice, TX motivated to tackle your insurance claim.