Bandera, like many small towns in Texas, can experience dangerous weather throughout the year. From tornadoes to flooding to hail and wind damage, Bandera has seen it all over the years.
When your property is damaged, you probably do what most people do: you take pictures of the damage, call your insurance company, and wait for the insurance company to offer you a settlement.
But here's the thing about insurance companies in greater San Antonio: they want to pay as little as they're legally obligated to pay. They're running a business – not a charity.
Locate a Bandera Texas area Public Adjuster
That's why many of these insurance companies will offer you a ludicrously small settlement for your property damage. Unfortunately, many homeowners are unaware that this is a lowball offer – so they take it.
Fortunately, there's a way to stand up for yourself: hire a public adjuster. Public adjusters represent you against your insurance company. They'll negotiate for a better settlement offer. They'll analyze every word and sentence in your insurance contract. Then, they'll use that information to make sure you get every penny owed to you.
Ultimately, working with a public adjuster can get you a settlement that's up to 70% higher than the one initially offered by your insurance company. When you're dealing with property damage claims over $10,000, that's a significant chunk of change.
ClaimsMate in Bandera Texas
Find Bandera Public Insurance Adjusters
210-880-3211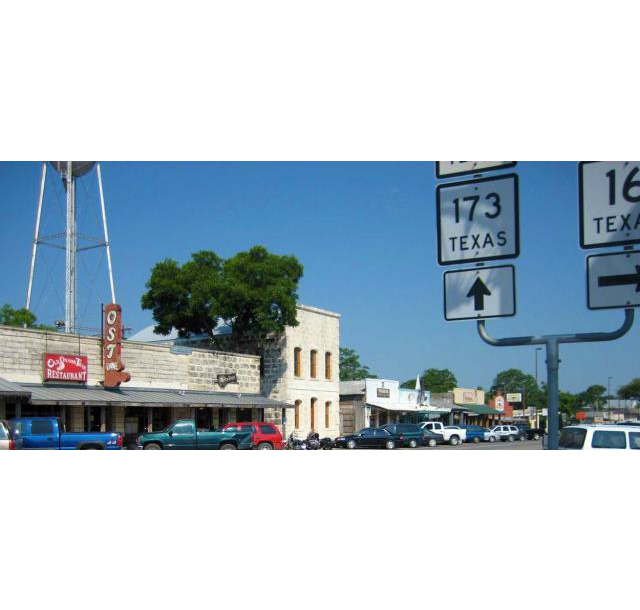 How Does ClaimsMate Work For Bandera Texas Residents?
ClaimsMate provides a needed bridge between Bandera residents and local public adjusters. Hiring a public adjuster can be challenging. We walk you through the process.
Our no-cost service is available to you free of charge. We get paid by public adjusters competing for your business.
Better yet, most claims adjusters work on a contingency basis, which means that they don't charge you a dime until you actually accept the settlement. That means your public adjuster has extra incentive to keep pushing the insurance company for more money. The more you save, the more your public adjuster earns – and the more your insurance company has to pay.
What makes us different from nationwide chains? When you shop around for insurance adjusters in Bandera, TX, it can be tough to find one that understands your unique situation. Faceless nationwide chains could assign anyone to your file.
At ClaimsMate, we maintain a network of highly-qualified, handpicked public adjusters based in and around San Antonio, Texas. These public adjusters serve all the surrounding small towns – including the Cowboy Capital of the World, Bandera, TX.
What does that mean for you? It means you get a local expert on your side. You get someone who not only understands the intricacies of insurance law, but also understands the unique environmental conditions, weather events, and unforeseen damages that can take place in and around San Antonio.
Work with an Experienced Public Adjuster in Your Area Today
The importance of a local public adjuster cannot be under-stated.
A local public adjuster knows your region. He or she will understand the unique challenges people like you face. In many cases, they've even dealt with situations just like yours in the past.
When you work with a nationwide public adjuster service, you don't get that same level of local experience. Faceless nationwide chains can assign anyone to your case – regardless of their expertise or background.
At ClaimsMate, we reject the notion that larger claims adjuster companies provide a better level of service. We focus on maintaining a network of highly-qualified, locally-experienced agents in greater San Antonio. We believe this leads to better service for our customers.
Here's the thing to remember: you're not dealing with some minor traffic ticket. You're dealing with big financial decisions on your valuable personal property. Whether it's your house, your vehicle, or your boat, you can't afford to have a bad public adjuster drop the ball.
In other words, hiring a good insurance adjuster is a decision that could have lifelong effects on your personal finances.
Why Choose ClaimsMate For Your Public Insurance Adjuster?
ClaimsMate has several advantages over the other guys. Our network of highly-experienced, locally-qualified public adjusters offer all the following benefits:
-Free Consultations for Every Client
-Handpicked, Experienced Team of Public Adjusters
-Local Expertise
-Always On Time
-Settlements Can Be Up to 70% More Than what the Insurance Company Initially Offered
-Paid on a Contingency Basis (You Pay Only When You Approve the New Settlement Offer)
-We Work Tirelessly for You (Not the Insurance Company)
Remember: most public claims adjusters work on a contingency basis. You don't have to pay until you approve the settlement offer. In many cases, our clients find that the settlement offer is 70% higher than what the insurance company initially offered.
Insurance companies base their initial settlements assuming you're going to negotiate for a better settlement. Don't get taken advantage of. Hire a public adjuster from ClaimsMate today and maximize the value of your insurance claim.