Located along the Frio River in Texas's Hill Country, Concan is a small community best-known for river tubing. Close access to Garner State Park makes Concan a popular spot for summer vacationers from San Antonio and other parts of Texas.
Despite its peaceful setting, Concan has certainly had extreme weather over the years – including everything from flooding to windstorms. In May 2015, for example, the Frio River overran its banks after a 9.2 inch deluge hit the region.
Locate a Concan TX area Public Adjuster
Unfortunately, not all insurance companies are built equal. Some insurers give generous payouts after a natural disaster. Most, however, do not. In most cases, Concan homeowners are left scratching their heads wondering how their insurance company could offer such a low settlement.
If you're in a similar situation, then it might be time to hire a public adjuster.
ClaimsMate in Concan Texas
Find Public Insurance Adjusters in Concan
210-880-3211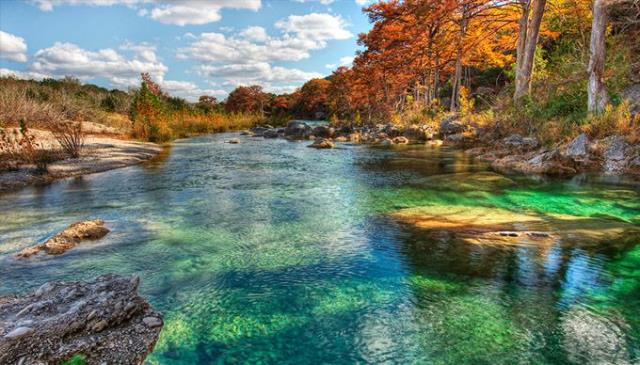 When to Hire a Public Adjuster in Concan, Texas
Typically, you hire a public adjuster when you have an insurance dispute totaling over $10,000. In these situations, you can save a significant amount of money by hiring a good public adjuster.
Public adjusters work on a commission basis. They're paid a small percentage of your final offer. In many cases, your public adjuster isn't paid anything until you accept the final offer – which means they're constantly motivated to push for a higher settlement.
Whether you've experienced flooding, fire, wind, or hail damage in Concan, it's in your best interest to hire a public adjuster when you're disputing a large amount of money. Your home is an important investment. You can't afford to lose thousands because of a lowball offer from your insurer.
How ClaimsMate Works To Help Your Claim
ClaimsMate is now available in Concan, Texas and all other parts of Uvalde County. ClaimsMate is a no-cost public adjuster quote request service. You fill out the form on our official website to get real quotes from public adjusters who serve Concan.
Our goal is to connect you with a public adjuster who gives you the best possible chance of maximizing your insurance settlement. That means giving you quotes from public adjusters who specialize in flood or hail damage, for example. It also means finding public adjusters who know the local area – some have even helped your Concan neighbors in the past.
After you submit your basic contact information to ClaimsMate, we get local public adjusters competing for your business. You don't pay us anything. In many cases, you won't pay anybody anything until you accept the final insurance settlement. Then, you'll pay the adjuster a small (pre-arranged) percentage of the settlement.
ClaimsMate's "secret" is our network of handpicked insurance adjusters located all across South Texas, including greater San Antonio and all parts of Uvalde County. These adjusters have a proven track record of winning higher insurance settlements for their clients. They've also been independently certified to operate with honesty and integrity.
Whether you own a vacation property or a permanent residence in Concan, you can earn a vastly higher insurance settlement with the help of a public adjuster. Use ClaimsMate to get quotes from local public adjusters today. It's an easy way to save tens of thousands of dollars on your insurance claim.
Work with an Experienced Public Adjuster in Your Area Today
The importance of a local public adjuster cannot be under-stated.
A local public adjuster knows your region. He or she will understand the unique challenges people like you face. In many cases, they've even dealt with situations just like yours in the past.
When you work with a nationwide public adjuster service, you don't get that same level of local experience. Faceless nationwide chains can assign anyone to your case – regardless of their expertise or background.
At ClaimsMate, we reject the notion that larger claims adjuster companies provide a better level of service. We focus on maintaining a network of highly-qualified, locally-experienced agents in greater San Antonio. We believe this leads to better service for our customers.
Here's the thing to remember: you're not dealing with some minor traffic ticket. You're dealing with big financial decisions on your valuable personal property. Whether it's your house, your vehicle, or your boat, you can't afford to have a bad public adjuster drop the ball.
In other words, hiring a good insurance adjuster is a decision that could have lifelong effects on your personal finances.
Why Choose ClaimsMate?
ClaimsMate has several advantages over the other guys. Our network of highly-experienced, locally-qualified public adjusters offer all the following benefits:
-Free Consultations for Every Client
-Handpicked, Experienced Team of Public Adjusters
-Local Expertise
-Always On Time
-Settlements Can Be Up to 70% More Than what the Insurance Company Initially Offered
-Paid on a Contingency Basis (You Pay Only When You Approve the New Settlement Offer)
-We Work Tirelessly for You (Not the Insurance Company)
Remember: most public claims adjusters work on a contingency basis. You don't have to pay until you approve the settlement offer. In many cases, our clients find that the settlement offer is 70% higher than what the insurance company initially offered.
Insurance companies base their initial settlements assuming you're going to negotiate for a better settlement. Don't get taken advantage of. Hire a public adjuster from ClaimsMate today and maximize the value of your insurance claim.