Insurance Glossary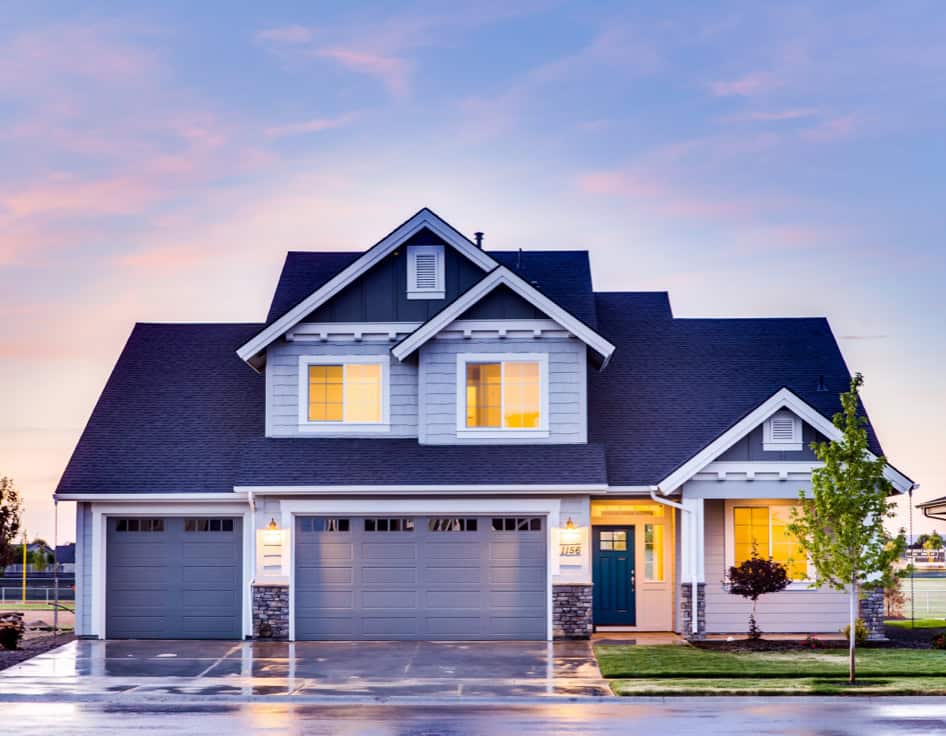 Looking for that one simple book to help you wade through all the complicated terms your insurance company loves to use in their policies financial contracts? We have it for you right here.
Click on the book below and it will open up to give you an easy to read, page flippable book.
If you'd prefer to download the pdf version click here
Property Insurance Essential Knowledge
Property insurance is often looked at as a necessary evil, but the right policy can benefit a homeowner during an accident or loss claim. Homeowners have to take the initiative to understand what their insurance policy covers, or hire a professional to help guide them through a claim. Insurance terminology takes some unraveling to understand what is and isn't covered with an insurance policy. Our goal is to help you in that regard.
Understanding Insurance Basics
To fully understand insurance basics, we must define insurance, and discuss its typical coverage. The definition of insurance is any arrangement by which a company provides a guaranteed compensation for loss or damages in exchange for a monthly premium. The content of this arrangement is the insurance policy. We define an insurance policy as the contract which details the terms and conditions of the insurance agreement.
To break that down even further, the homeowner promises to pay an insurance company a monthly premium, and the insurance company promises to pay the homeowner for damages or loss if either of these should occur. Although that sounds good in theory, it isn't always as smooth in practice. The insurance company is more than happy to take your payment, and they get rather stern when you're late, but they actively look for reasons to deny or delay your claim.
Property insurance covers your home and property from weather-related damages, trees falling on your house, theft, fire, or any other damages as covered in your policy. Keep in mind that although your vehicle is part of your property, homeowners insurance does not typically cover damage to your car because it falls under auto insurance guidelines. There are various types of insurance coverage typical of most insurance companies. These include:
Damage to your home
Damage to structures such as your garage or pool
Loss or damage as a result of theft
Loss of use if your home becomes unsafe to live in
Personal liability to third parties
Medical payments to third parties
If you live in an area where hurricanes are prominent, you most likely have hurricane insurance. But, most insurance policies do not cover flood damage, even with a hurricane rider in the policy. You are often required to purchase a separate policy for flood damage. Many homeowners found this out the hard way in the wake of major hurricane disasters such as Ike and Katrina.
If you are not familiar with what is and isn't covered by your insurance policy, it is a good idea to review your coverage. You should ensure that the premium you're paying matches the coverage you receive if you need to file a claim, and you also want to ensure that the coverage you have is adequate to your needs.
Does a Homeowner Need Insurance
If you have a mortgage, the simple answer is yes. The financial institution that backs your mortgage loan requires enough insurance on the property to cover the full loan amount as a guarantee for their investment. If you lose your house in a fire, the financial institution gets the remainder of the loan balance from the insurance claim, which is why they require the coverage in the first place.
Even if you owned the house free and clear, it's still a good idea to have homeowners insurance. If something happened, such as a fire or roof damage, the entire cost of repairs would come out of your pocket. Home repairs are costly, and despite the hassle of negotiating with insurance companies, having a portion of those costs covered is better than nothing.
How Much Does Property Insurance Cost?
Property insurance is based on an annual deductible you select, and billed as a monthly premium which is part of your mortgage payment. In the absence of a mortgage payment, you are billed directly. The insurance company allows you to choose the deductible you are most comfortable with, and then sets the rate based on the amount chosen. This number varies by customer, but the average deductible is anywhere from $700 – $1,000.
The monthly premium you pay also varies depending on several factors. The deductible you choose is a large factor, but so is the area in which you live and the value of your home. The insurance company factors these details in and sets a monthly premium. The average monthly premium is roughly $900. Keep in mind, if you want a lower monthly premium, you need to increase your deductible, which is the amount you will pay out-of-pocket if something happens.
What are the Different Types of Insurance Coverage?
As we discussed earlier, not all insurance policies are created equal. Some offer more coverage and others offer less. And, just because you're paying more doesn't mean you're getting more than someone paying less than you, though that is the general rule of thumb insurance companies want you to believe. You have to read your insurance policy to know exactly what you're getting.
To help you understand your coverage, here is an overview of the three levels of coverage you can get.
Actual Cash Value – This covers the house plus the value of your belongings after subtracting depreciation. That means you only get the present value of the items, not what you paid for them.
Replacement Cost – This cover the actual cash value of the property without the deduction for depreciation. With this coverage, you can repair or rebuild your home up to the original value.
Guaranteed (or Extended) Replacement Cost – This is the most comprehensive option available for homeowners. It covers the costs to repair or build your home, whether it is over your policy limit or not. Insurance companies that offer this usually cap the extended coverage at 20-25% higher than the limit.
How do You Select an Insurance Company?
Choosing the right insurance company requires some research, and it helps to have an understanding of some of the topics we've already discussed. Price is important, but it is not the only factor, nor is it the most important. Start by narrowing your search to legitimate and creditworthy providers. Contact your state's insurance department to ensure the company you're dealing with has a license, as all insurer's should. Visit a business credit agency such as Moody's or Standard & Poor's to check their financials. This is important because you want to ensure they can pay a claim if you ever need it, and they're not running a Ponzi scheme.
Once you've narrowed down the list to reputable insurance companies, start comparing the policies. Decide which type of coverage you want (actual cash value, replacement cost, or guaranteed replacement cost) and compare the coverage. Remember, not all insurance companies cover the same incidents, so if you're in an area prone to specific problems, make sure your insurance policy covers it. Find out if you will need extra coverage, such as flood insurance, or if that is included in the policy. Also look into how long a typical claims process takes, and what you can expect from the process. Sometimes customer service is the final selling point.
Understanding Insurance Terms
Now that you have a basic understanding of insurance, let's talk a little about insurance terminology. Your understanding of terms insurance companies use can mean the difference between having a plan that will cover you when you need it, and one that leaves you paying thousands of dollars.
11 Basic Insurance Glossary Terms You Should Know
You can download our free e-book for more insurance terms, including advanced terms, but here are some basic terms everyone should be familiar with:
Claim – a demand that the insurance company deliver on their guarantee to pay for damages as provided by the insurance policy.
Claimant – the homeowner filing the claim.
Insurer – the insurance company.
Insurance Agent – The individual who sells and services insurance policies, either independently or as a direct agent of the insurance company.
Adjuster – A representative of the insurance company who determines how much the insurance company is responsible for paying the homeowner.
Public Adjuster – A representative of the homeowner who investigates the claim and negotiates with the insurance company to help homeowners get the full benefit payment due.
Cancellation – The termination of the insurance coverage during the policy period.
Deductible – Amount of loss that the homeowner pays before the insurance kicks in.
Decline – The insurance company's refusal to insure a homeowner.
Depreciation – A decrease in the value of the property or possessions due to age, wear and tear, and other factors.
Exclusions – Part of an insurance contract that excludes coverage of certain types of damage, properties, locations, or persons.
Insurance companies use a lot of complicated jargon to confuse you, and unless you have experience in the industry, it is easy to become overwhelmed when reading policies or filing claims. The good news is that homeowners have options when they file their claims.
What to Do When You Need to File a Claim
Homeowners have a couple of options when they need to file an insurance claim. They can either file it alone and rely on the adjuster provided by their insurance company, or they can hire their own advocate.
If you decide to process the claim alone, an insurance glossary of terms can definitely help you navigate the claim. Once you have a full understanding of what your insurance policy covers and the process for filing a claim, it can smooth things out for you. Remember, the insurance companies look for ways to reduce the amount they pay out, so they have strict claims guidelines that cause denial of claims when they aren't met.
Not all homeowners have the time or the desire to sit and learn all the terms that can help speed up the claims process, so they choose to hire someone who is already an expert. This is often the best choice when you don't have the time to research and learn about your policy. In this case, hiring a public adjuster is helpful, and it ensures you will receive your claim payout as quickly as possible.
The Different Types of Adjusters
Just as insurance policies are not all created equal, neither are adjusters. Your insurance company will assure you their adjusters can do the same as hiring an adjuster yourself, but that's not always the case. There are three types of adjusters out there.
Public Adjuster – This is an insurance expert hired by the homeowners to help process a claim on behalf of the homeowner. They are an advocate whose primary goal is to take care of the homeowner's bottom line.
Staff Adjuster – The staff adjuster works for the insurance company to process incoming claims from homeowners, and they may or may not be licensed. Their primary goal is to take care of the insurance company's bottom line.
Independent Adjuster – These adjusters are independent contractors hired by the insurance company to handle incoming claims. They are a little more neutral than a staff adjuster since they are not on regular payroll, but their repeat business depends on satisfying the insurance company, so their goal is to take care of the insurance company's bottom line.
How to Hire a Public Adjuster
When you decide to hire a public adjuster, start with your state's specific laws. You can go to your state insurance department to find out more, or you can click through our website for detailed information. Each state has its own rules about public adjusters, so you should ensure that a public adjuster can actually assist you before signing a contract.
During major storms and other natural disasters, it is common for public adjusters to travel from out of state and solicit business from the victims of these natural disasters. In most states, the practice is allowed; however, some states prohibit this practice. There may also be limits about when a public adjuster can approach you to ask for business. When an out-of-state adjuster approaches you, ensure they are legitimate before signing a contract. Many of them are, but using a local adjuster is often a better option as they already know the state laws and insurance practices in the area.
We also offer another word of caution on hiring public adjusters. Beware of any who offer their services at much lower rates than anyone else you've spoken to, as this could be someone trying to scam you. It doesn't happen often, but it comes up when major disasters leave homeowners vulnerable and frightened. Don't make decisions when you are emotional. Ask for the adjuster's contact information and research your options.
With the warnings out of the way, let's discuss hiring a public adjuster. Once you've decided to hire one, visit a couple of them so you have an idea of what the costs are for their services. Public adjusters are usually independent contractors who set their own prices, but states do place caps on how much they can charge. For instance, in Texas, the majority of public adjusters charge a percentage of the claim payout, but Texas caps that percentage at 20%. The industry standard charge is 10%, though, and most adjusters won't charge more than that.
There are two other payment types you could run across in your search. The first is a flat, upfront fee. Adjusters may use this option if they are uncertain they can get the insurance company to pay your claim. This ensures they get paid for their services. The other option is an hourly rate, but this is uncommon. Be cautious with an adjuster who charges an hourly rate, because it could end up costing you more than you care to pay.
Once you and the adjuster have negotiated what you will pay them, they get to work on reading your insurance policy and becoming an expert on it. Most public adjusters have worked somewhere in the insurance field, so they know how the insurance company works and the tactics they use to get out of paying a claim. This works in your favor because they know how to present a claim to avoid loopholes that insurance companies exploit.
They investigate your claim and determine the amount your insurance company is liable for paying you. They gather any necessary evidence that your insurance company requires, and then file your claim. If there are questions or issues, the insurance company will contact the public adjuster and they will handle it, freeing you up to worry about other things.
Public adjusters also assist you with the repairs or rebuilds. They handle hiring a contractor and overseeing the build or repairs, and they keep you informed of the progress. Once everything is complete, a public adjuster wraps up loose ends, and you are left with nothing to worry about. Hiring a public adjuster can make the claims process much easier.
Although insurance policies are difficult to read and understand unless you work in the industry, there are resources available to help educate you on the basics of your insurance policy. Educating yourself gives you the right leverage to secure better insurance at better prices, and when you know what you're getting, it's less stressful when damages occur.