If you need a public adjuster in Colorado Springs, Colorado, then ClaimsMate is here to help. We provide policyholders across Colorado Springs and the greater Colorado Springs, CO metropolitan area with public claims adjusting services from expert adjusters.
Public adjusters can help with all types of insurance claims. At ClaimsMate, our Colorado Springs public adjusters have firsthand experience in multiple types of insurance claims. We've dealt with water damage, fire damage, smoke damage, hail damage, storm damage, and wind damage claims, for example, as well as all other types of insurance claims common for property owners in the Colorado Springs area.
After hiring a ClaimsMate public adjuster, you get access to an experienced professional who will take over your insurance claim, negotiating with your insurance company to achieve the highest possible settlement. The experienced insurance industry professional will pore over the details of your claim, analyzing every aspect of the claim to ensure your insurance company is paying every penny legally owed to you.
At the end of the day, ClaimsMate can help policyholders in Colorado Springs, CO get a settlement offer from their insurance company up to two to three times higher than the initial offer.
ClaimsMate in Colorado Springs
Public Adjusters in Colorado Springs
877-202-0204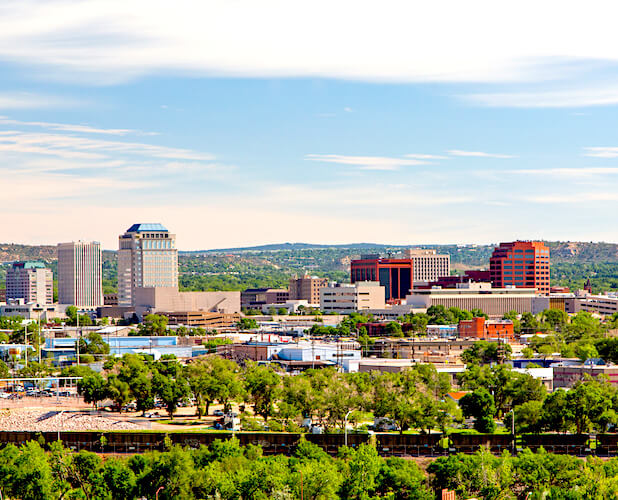 Why Hire a Public Adjuster in Colorado Springs, Colorado?
Public adjusters provide numerous benefits to policyholders in Colorado Springs, Colorado.
At ClaimsMate, our locally-based public adjusters take over your insurance claim from moment you decide to hire us. A public adjuster will pore over your claim, analyze your damages, then approach your insurance company with an accurate estimate.
Then, the public adjuster will complete total loss forms, oversee the ongoing claims process, and handle all other aspects of your claim to ensure it goes as smoothly as possible. You get proven expertise on your side at a time when you need it most.
Public adjusters in Colorado Springs work on a contingency basis. You don't pay until you accept your insurance company's final settlement, at which point you'll pay a pre-arranged fee (typically 5% to 15% of the final insurance payout).
Hire a Public Adjuster in Colorado Springs, Colorado Today
Hire a public adjuster to enjoy a smoother insurance claim experience:
Secure an insurance payout two to three times higher than your insurer's initial offer
Get an expert negotiator who deals with the insurance company on your behalf to secure the best possible outcome
Access valuable insurance industry expertise at every step of the way
Have a qualified professional manage your claim efficiently from start to finish
Speak to locally-based Colorado public adjusters with firsthand experience dealing with Colorado insurance claims
Avoid having insurance claims denied or reduced by greedy insurance companies
ClaimsMate's public adjusters are experienced insurance industry professionals with a proven track record of securing higher insurance claims.
Contact an expert public adjuster today in Colorado with ClaimsMate.